We recently travelled to the ISCWEST Security Expo in search of cutting-edge security technology for our clients. We connected with our partners and explored emerging trends with Access Control, Alarm, Monitoring, Video Surveillance, Drones & Robotics, IT & IoT Security and Smart Home Solutions.
Check out these smart security solutions: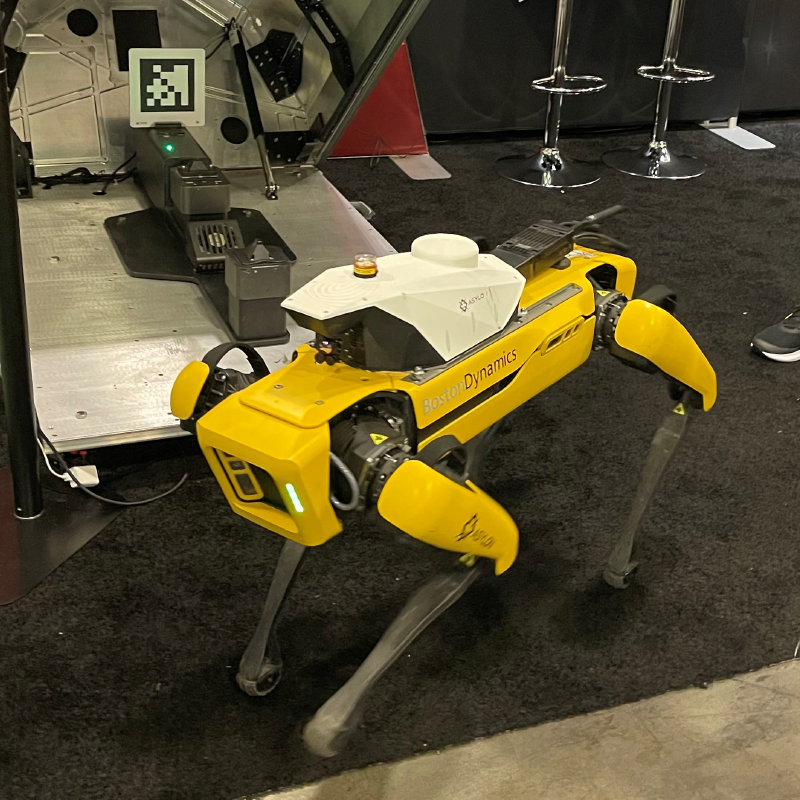 Above: Asylon DroneDog
Asylon's DroneCore platform is built to power your security operations and manage advanced sensors, robotics, data, and mission sets. Combining aerial and ground security robot dogs enable both short and long-term operational success. Automate or operate the world's most advanced security robots to create the most efficient and data-driven security operations center of the future.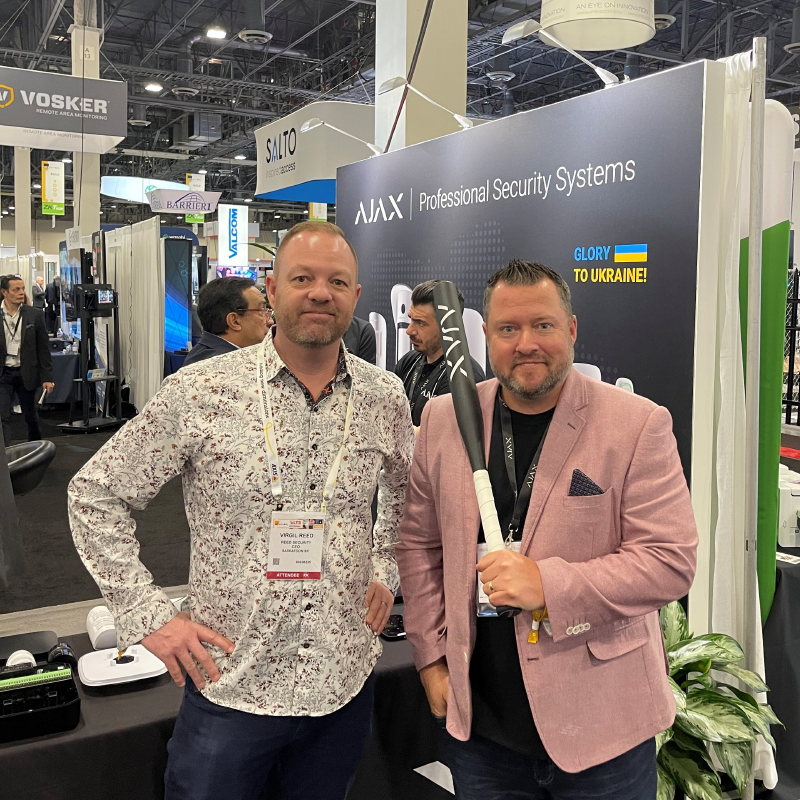 Above: Virgil Reed, Rob Harman
AJAX Systems is a tech company from Ukraine. Technologies include radio communication, encryption and digital algorithms. AJAX can be easily expanded with entry, fire and flood detectors, as well as relays for managing electrical appliances remotely. You can purchase and add additional devices to the system individually. Detectors can be connected with a few taps in the mobile app.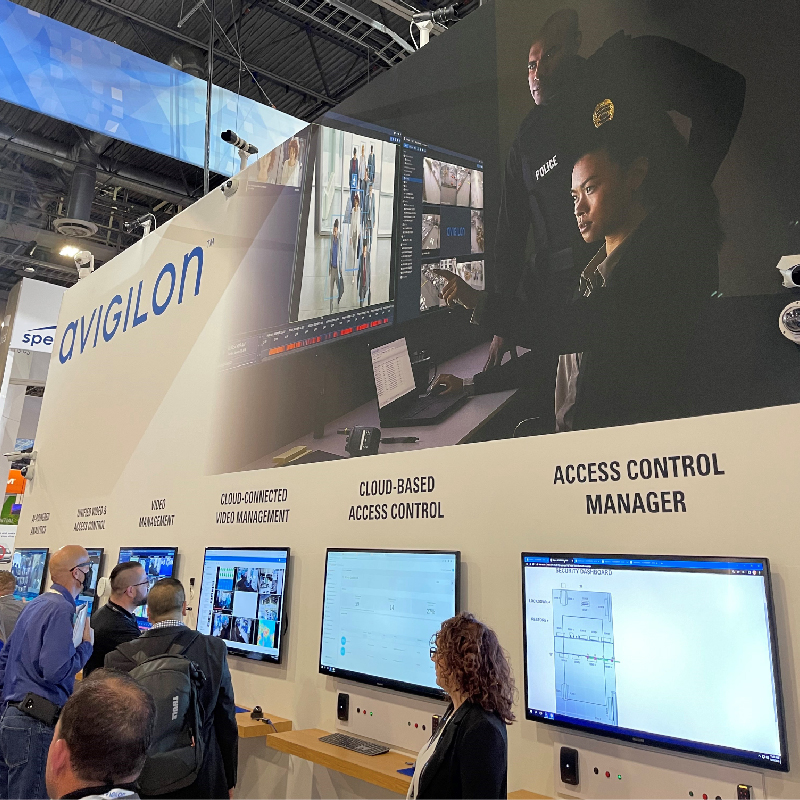 Avigilon video, cloud and access control solutions seamlessly integrate across your entire video security system to provide you with the right information at the right time — so you can take decisive action.
Powered by advanced AI and video analytics they keep their technology simple and easy to use, letting you focus on what matters most.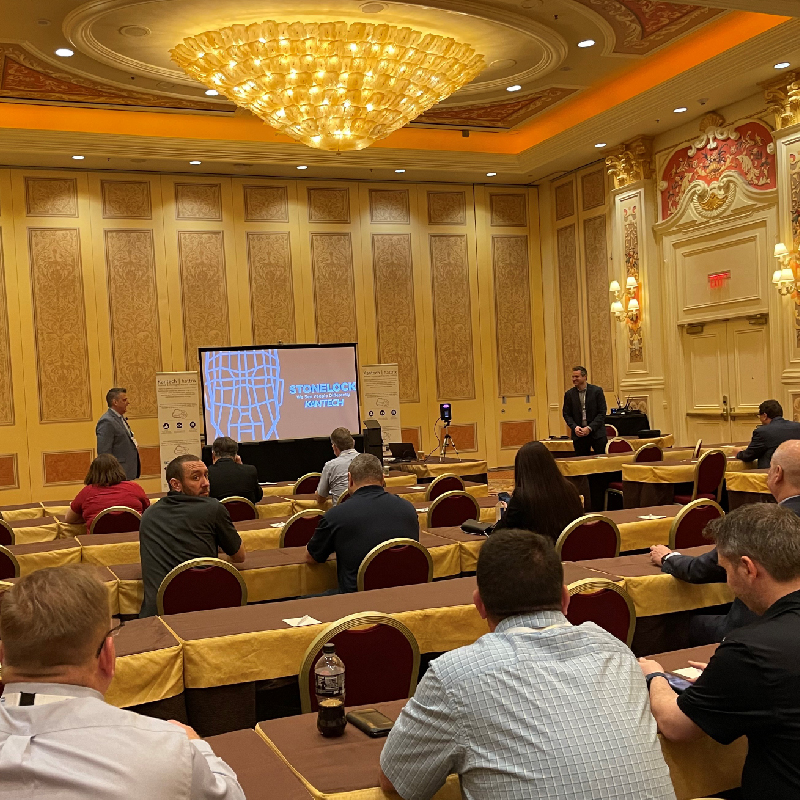 StoneLock® GO from StoneLock, Inc. is an extremely fast and accurate infrared biometric facial recognition device. It is designed for access control applications providing instant, easy, and reliable verification of users. Combine StoneLock GO with EntraPass security management software and you have a solution that satisfies even the most stringent security applications looking to thwart common bad practices such as weak PINs, code sharing, propping doors open, etc.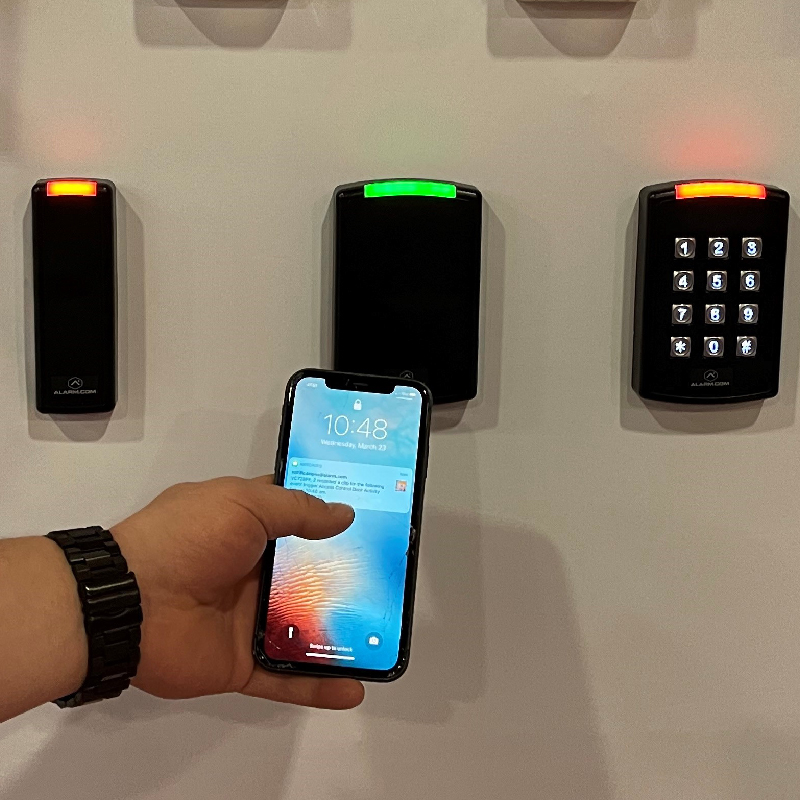 Alarm.com's cloud-based access control combines intuitive user management with a seamless alarm and video integration. Whether you're a small business with one door or a large multi-location operation with hundreds of doors, we've got you covered. Coming Soon: Alarm.com readers that allow you to unlock a door with your smartphone.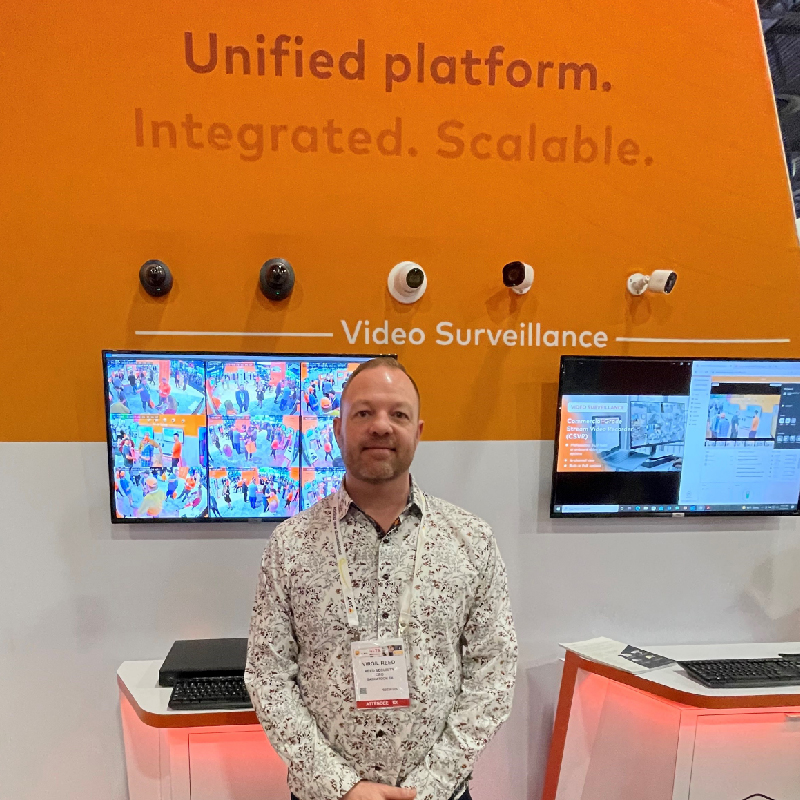 Alarm.com's cloud-managed video surveillance combines cloud storage, 24/7 health monitoring, and intelligent analytics to ensure footage is available when you need it most and can be easily found and shared. They released their new commercial grade Pro Series cameras.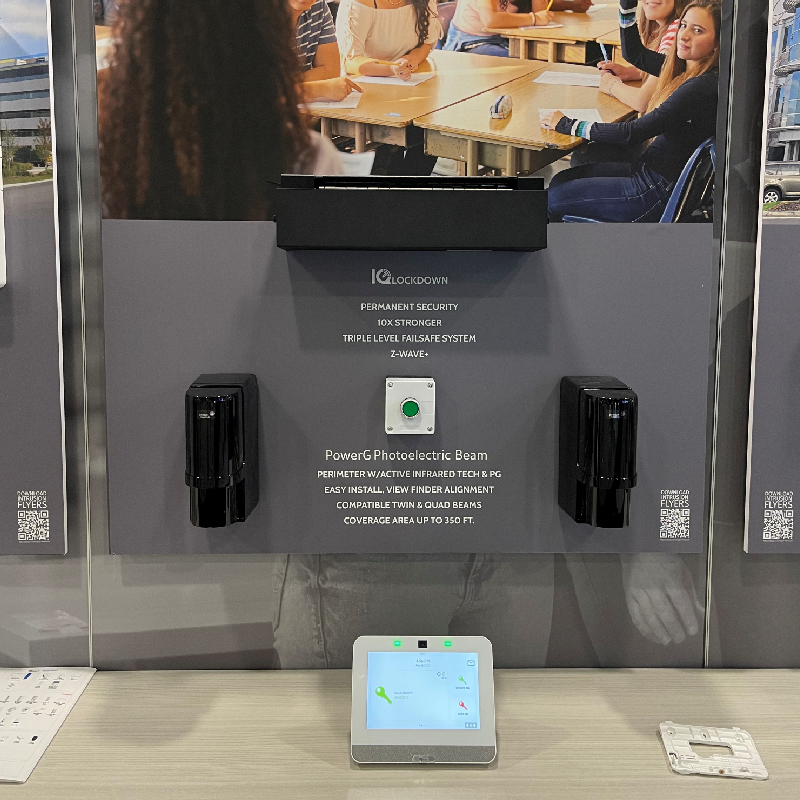 Lock your room within seconds to prevent an active threat from entering your room with the IQ LockDown, Z-Wave Plus. This smart lock installs on a commercial door (inward or outward) with a standard 2-inch frame and works via Z-Wave technology. This allows for seamless integration into comprehensive modern smart security systems via Z-Wave functionality; and it provides teachers, administrators, and other office personnel quick access control for locking down doors and other access points using a Z-Wave controller, Z-Wave compatible keyfob, Z-Wave keypad, or other Z-Wave peripherals. You can even use your smartphone to unlock the IQ Lockdown using your Z-Wave controller's mobile app.
Locks/unlocks commercial doors via Z-Wave within seconds

Installs on top of a commercial door (inward or outward) with a 2″ frame

Can be manually unlocked using your hand

10x stronger than conventional locks

Long-lasting internal rechargeable LiPo battery

Made with military-grade materials with government-level encryption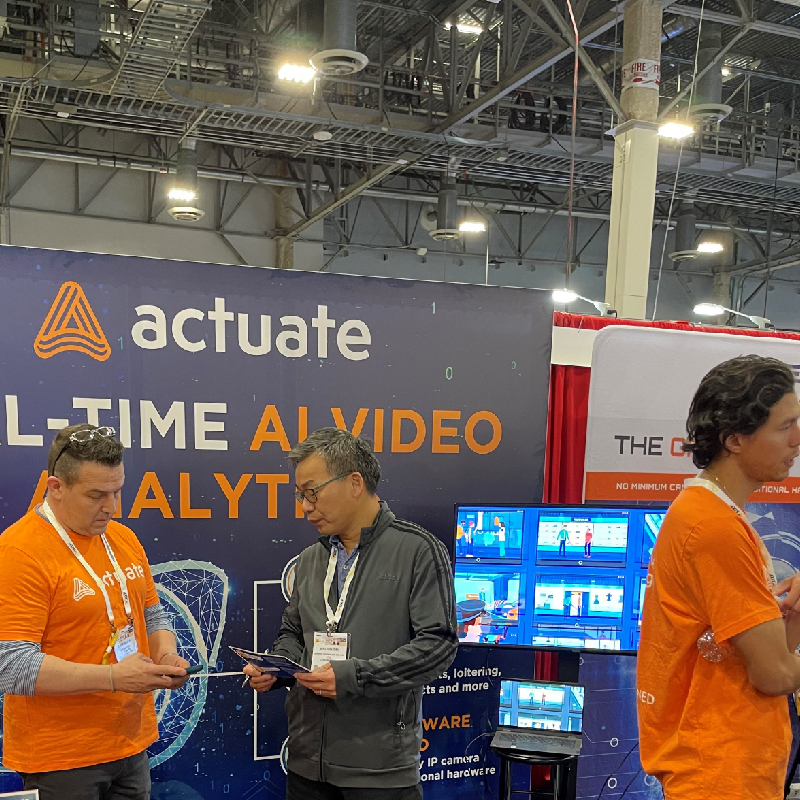 Actuate's goal is to keep people safe in any environment, without compromising privacy. They build threat detection systems using computer vision software and artificial intelligence, turning any security camera into a smart camera. They aim to accelerate security response time and improve safety outcomes during crisis scenarios while giving organizations the ability to protect against more daily concerns like theft, overcrowding, and loitering.
NEED BETTER SECURITY? WE CAN HELP!